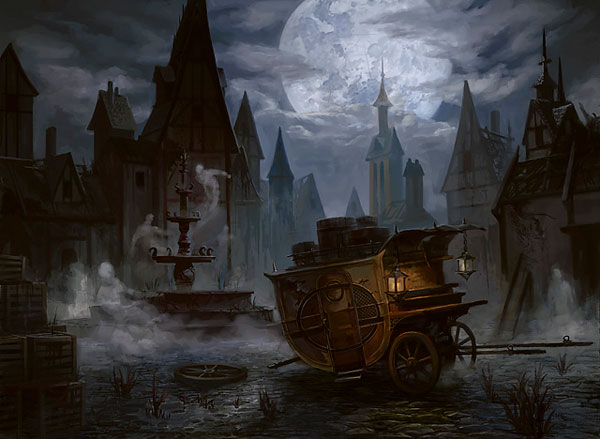 Wizard's just posted A Planeswalker's Guide to Innistrad. Which gives us our first real look at the plane of Innistrad and I must say, I am really looking forward to this set! Vampires, Werewolves, Alchemical Abominations and a church dedicated to an Archangel who opposes them all. It feels like we are going to dive into the best of the classic horror stories of Shelley, Stoker, Poe and (hopefully) Lovecraft.
I am really excited to see how the moon and its phases will figure in to gameplay. It could be interesting if they did something similar to Planechase, but I don't really know how well that was received. On the moon note, I can't wait to see if we get some real werewolf love in this set as well.
With the set dropping next month, I hope to be able to attend the pre-release at my trusty local game shop. For those in the SLC area, I do want to plug them. Epic Puzzles and Games. They are easily the coolest game shop in the area, and I highly recommend you check them out.
Here are the dates for the Innistrad release schedule:
| | |
| --- | --- |
| Release Date | September 30, 2011 |
| Pre-Release Events | September 24-25, 2011 |
| Launch Parties | September 30-October 3, 2011 |
| Magic Online Release Date | October 17, 2011 |
| Game Day | October 29-30, 2011 |